Skip to content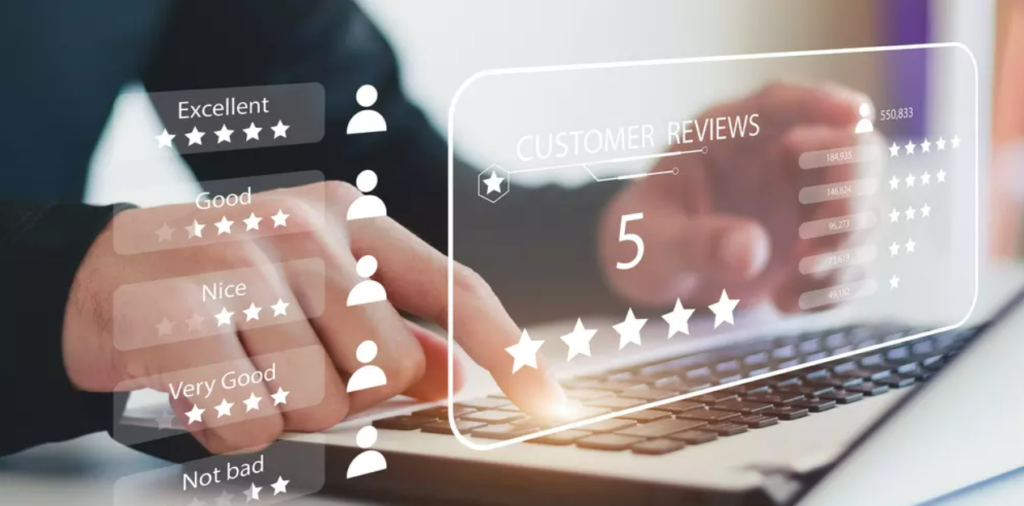 As a luxury private driver company, providing a personalized and exceptional experience to each of your passengers is crucial when it comes to building loyalty and positive word of mouth. With the rise of technology and the abundance of transportation options available, customers expect a level of customization and convenience that can make or break their decision to choose your service.
But how to keep track of all these preferences and not forget anything ?
That's precisely where the WAY-Plan Passenger CRM feature is such a powerful tool. This innovative Customer Relationship Management ("CRM") system allows you to collect, store and manage valuable data on each passenger. It allows you to communicate effectively and efficiently, and streamline your operations, all in one place. With the WAY-Plan passenger CRM, you'll be able to know exactly all that you need to know about each passenger, in order to tailor their transport experience, making them feel valued and appreciated, and ultimately increase your customer retention on the long term.
Understanding the needs of each passenger
WAY-Plan Passenger CRM allows companies to collect and store data on individual passengers using online booking forms, questionnaires, or by manually entering information. You can use these forms to collect information on travel preferences, frequent flyer addresses, contact details, and other relevant information.
Once the information is collected, it is stored in a secure database that is only accessible to authorised company employees.
It is also possible to use this information to create passenger profiles, which may include information on travel preferences, frequent addresses, contact details, previous travel information, and other relevant information.
The information collected and stored by WAY-Plan Passenger CRM can be used to provide a personalised experience using segmentation and targeting techniques. And to provide a personalised experience by anticipating the preferences of repeat customers and remembering important details.
Companies can use travel preference information to anticipate the needs of repeat customers. For example, if a passenger has a preference for a certain beverage, the company can ensure that this beverage is available in the vehicle for that passenger and ensure that these preferences are met on every trip.
They can also use the frequent address information to optimise their journey by finding efficient and faster routes.
The information collected by WAY-Plan Passenger CRM is an asset for transport companies that want to offer a personalised experience, anticipating the preferences of regular customers and remembering important details. It can also be used to improve company services by identifying passenger travel patterns and trends.
Enhancing the communication with the passenger
Improving communication with passengers is important because it helps to understand their needs and satisfy them more effectively; to increase customer confidence and satisfaction; to help identify potential problems and solve them; to build customer loyalty; and to anticipate the needs of regular passengers and surprise them with personalised services.
The WAY-Plan Passenger CRM has many communication tools that can be used to improve the customer experience. Here are some examples:
Sending SMS or e-mail reminders of upcoming bookings: this helps passengers not to forget their booking and to be prepared for their trip.
Sending targeted promotions: Using information collected about each passenger's travel preferences and habits, companies can send targeted promotions that are relevant to each passenger.
The ability to communicate directly with passengers via an online customer area: this allows passengers to ask questions, make comments and receive quick responses.
Library of email and newsletter templates to facilitate customer communications.
The ability to create loyalty campaigns to reward repeat passengers.

By using these communication tools, companies can improve the customer experience by being more proactive in communicating with passengers, informing them of upcoming bookings, offering targeted promotions and informing them of new services. This allows companies to differentiate themselves from their competitors by offering a premium service that meets the very high expectations of premium customers.
In addition to these communication tools, WAY-Plan passenger CRM also creates a contact history to keep track of communication and provide a seamless experience. By recording all interactions between company employees and passengers, it keeps track of all passenger contacts, which is useful for managing queries and issues efficiently. Employees can easily view the details of every interaction with a passenger, including travel information, preferences and comments. This allows employees to better understand passenger needs and expectations, and to provide a seamless experience by being able to provide quick and accurate responses to enquiries and comments.
Improving the efficiency
For companies, improving efficiency is crucial to increase productivity, reduce costs and improve the quality of service provided to customers. This can be achieved by automating repetitive processes, using advanced technological tools and optimising workflows. WAY-Plan passenger CRM is a tool that enables luxury private transport companies to improve efficiency by centralising bookings and payments, automating invoice generation and tracking payments in real time.

WAY-Plan passenger CRM provides luxury private transport companies with a centralised platform to manage their customers' bookings and payments. Companies can use this tool to record contact information and passenger preferences, schedule reservations and make payments online. CRM also allows companies to track payments in real time, generate invoices automatically and keep track of past bookings. This allows companies to save time and money by automating the booking and payment management processes, while providing a faster and more efficient service to their premium customers.

One of the most useful features is the ability to automate invoice generation. Companies can set the system to generate invoices automatically for each booking or at specific times of the day. This eliminates the need for employees to manually enter data and allows businesses to invoice their customers quickly and efficiently. Payment tracking is also automated, allowing companies to track the status of payments in real time, dunning late payments by email with a few clicks and integrating with different accounting software. Passenger check-in is also automated, allowing companies to record passenger information in real time and use it to improve the customer experience.
Conclusion
The use of WAY-Plan Passenger CRM offers a number of advantages for luxury private transport companies. It allows you to collect and store information about each passenger, use it to provide a personalised experience, improve communication with passengers and manage bookings and payments efficiently. This can help build customer loyalty and create positive word of mouth. We encourage you to explore the features of WAY-Plan Passenger CRM and contact the WAYNIUM team for more information on how this tool can benefit your business.