The winter holidays are a much anticipated time for families and groups of friends to relax and explore new destinations. With the winter holidays approaching, it is important to optimise journeys for an enjoyable and stress-free travel experience for customers. Concerns such as planning, preparation, reliability, regulations and administrative support can make fleet management and customer satisfaction difficult. However, by implementing effective strategies to optimise journeys, it is possible to improve transport operations and ensure a pleasant experience for passengers.
Importance of planning and preparation for the winter holidays
Planning and preparation are key to optimising routes and avoiding delays during the winter holidays. Planning helps to develop the most efficient routes for drivers. It also helps to anticipate associated costs, such as rest and catering for drivers, which helps to minimise costs and disruption. Planning can also ensure passenger safety and comfort by ensuring that drivers follow the most appropriate routes for the weather and traffic conditions.
Tips for preparation include :
Gather in one place (paper or ideally online on a fleet management software) items such as routes, timetables, mission sheet, passenger information, planned stops, etc.
Prepare a checklist of reminders and things to remember to ensure that you are ready on the day of departure
Allow sufficient time for breaks and meals for drivers.
Make sure that vehicles are in good working order and equipped with all necessary equipment.
Have plan B and alternatives for unforeseen situations.
Trip planning tools can improve the efficiency of long-distance trips by allowing more accurate planning, providing real-time tracking and helping to manage driver expenses. Trip planning is the way to save time and money, but also to better meet customer expectations.
WAY-Plan is a solution for trip planning and fleet management. It allows you to manage the availability of coaches and drivers, as well as to visualise the overall planning. It also includes alerts for technical inspections and renewal of coach-specific equipment. WAY-Plan aims to improve planning efficiency and to comply with regulations on driver rest and working hours.
WAY-Plan's features include fleet management, which provides visibility on available coaches and allows for early warning of necessary repairs. There are also alerts for technical checks and renewal of coach-specific equipment (e.g. tachograph, breathalyser, speed limiter, which are coach-specific). The management of drivers' availability allows the planning of rest days and work contracts for seasonal drivers in advance. Finally, Visualimo offers a global planning consultation with a visibility on the drivers' rest days and the hours already worked by the drivers at the date of the mission, in order to respect the regulations in force. In addition, WAY-Plan can help manage driver expenses, while allowing for the calculation of costs and CO2 emissions for improved environmental sustainability.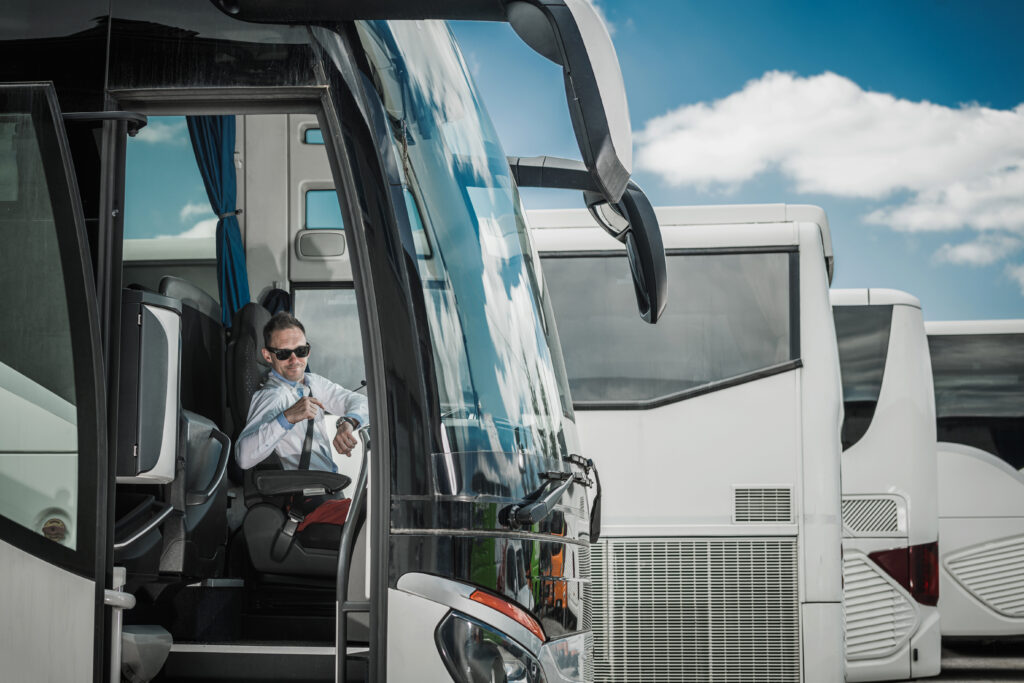 The advantages of using WAY-Plan software
The use of WAY-Plan software brings many advantages for the optimisation of long-distance trips. First of all, trip planning becomes easier and more personalised, which maximises the efficiency of trips. In addition, real-time monitoring of costs and driving times allows for better management of expenses and the transport fleet. In addition, the software ensures compliance with administrative obligations and regulations, thus avoiding potential penalties. Finally, the implementation of the tool improves the convenience and reliability of transport operations, which enhances the quality of service offered.
Conclusion
Optimising long-distance journeys can offer many benefits for winter holiday passenger carriers. By adopting route planning tools and best practices such as WAY-Plan, it is possible to maximise profits by minimising costs. With simplified and personalised planning, real-time monitoring of costs and driving times, and compliance with administrative and regulatory requirements, carriers can improve the convenience and reliability of their transport tools, providing a better experience for their passengers.