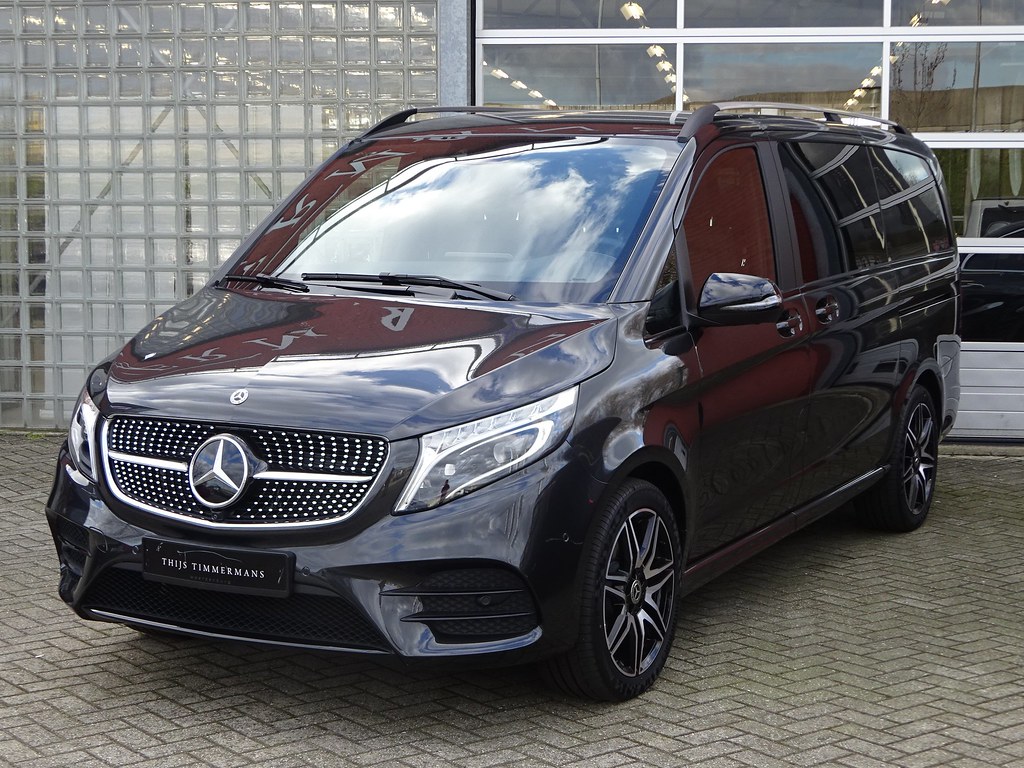 Choosing the right vehicle for your private chauffeur business can make all the difference in terms of quality, brand image and profitability. It also attracts the most demanding clients.
Luxury minivans offer many advantages, including space, comfort and convenience. By using luxury minivans for its transport services, a company can stand out from the competition and offer an exceptional travel experience to its customers.
In 2023, there are a large number of high-end minivan models available on the market, but only a few really stand out. We've put together the top 3 luxury minivans to help you make the best choice for your transportation service.
The best luxury minivans for private chauffeur companies
It is essential to have the best vehicles on the market. Opt for these three models of luxury minivans that are suitable for your needs: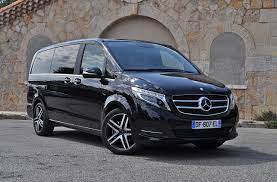 Mercedes V-Class: This minivan model is one of the most popular models in the luxury minivan market, with a great reputation for its build quality, driving comfort and stylish design. It offers ample passenger space, good handling on the road and a variety of customisation options for businesses. The V-Class is equipped with Mercedes' state-of-the-art technology and numerous passenger amenities, including comfortable leather seats, a premium audio system and computer-controlled climate control.
Mercedes EQV-Class: The electric version of the Mercedes V-Class for a more sustainable and environmentally friendly transportation option. The EQV-Class offers a quiet and comfortable driving experience, as well as a long range for long distances (Electric ranges: 373-429 km (WLTP combined cycle) / 428-496 km (WLTP urban cycle). It is an excellent choice for companies looking to minimise their environmental impact while maintaining the high level of comfort for V-Class passengers.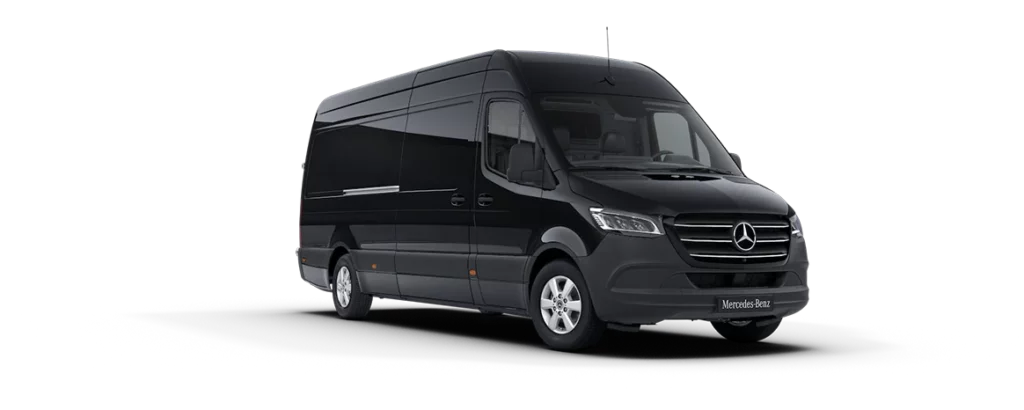 Mercedes Sprinter: Do you like the Mercedes V-Class but need more room for your passengers? The Mercedes Sprinter is for you. It offers great carrying capacity, as well as extra space for luggage and equipment. The Sprinter is equipped with the latest technology from Mercedes, as well as numerous passenger amenities, such as comfortable leather seats, computer-controlled air conditioning and a premium audio system.
You may be wondering why we only recommend Mercedes vehicles here?
Well, we are not affiliated with the brand, so we recommend these vehicles in good faith. Mercedes is often considered the only good option in Europe (for a luxury private transport perspective) because of its long history of producing quality vehicles and its reputation as a leading manufacturer in the automotive industry. The brand offers a wide range of luxury minivan models that meet the highest demands in terms of comfort, convenience, performance and brand image. In addition, Mercedes minivans offer a high level of driving quality and safety, making them a popular option for private chauffeur companies.
How to choose among Mercedes minivans in 2023
It is important to consider several criteria to determine the best choice. Each model has unique advantages and disadvantages based on different criteria.
The Mercedes Class V offers a reasonable cost (for a luxury vehicle) with solid build quality and high-end features.
The Mercedes Class EQV is electric, making it environmentally friendly and fuel efficient.
The Mercedes Sprinter is a minibus that offers plenty of space for passengers and cargo.
In terms of performance, comfort and style, all three models offer high levels of quality, with comfortable seats, smooth suspension and elegant design.
In terms of technology and connectivity, all three models include high-quality entertainment systems, touchscreens and Bluetooth connectivity for music and phone calls.
Ultimately, the best option will depend on the unique needs of each private hire company in terms of cost, performance, comfort, style and technology.
Manage your minivan fleet with WAYNIUM services
A good luxury minivan is not enough if your entire service is not up to the standard expected for luxury private transport. This is not only a matter of your staff's willingness to deliver a perfect service, but also of the quality of your hardware and software that gives them the tools to do so. WAY-Plan is our fleet management solution for maximising the efficiency of your transport company. With its powerful features, you can manage your fleet with ease and peace of mind.
With WAY-Plan, you can monitor the availability of your vehicles in real time and plan bookings according to your company's needs.
WAY-Plan also offers partnerships with companies in the WAY-Corp network to help you expand your fleet when necessary. Through these partnerships, you can get more vehicles to meet demand without having to buy or lease them.
It's a practical and powerful tool.
Conclusion
In 2023, Mercedes' minivans are the best choice for luxury private chauffeur companies in our opinion. The V-Class, EQV-Class and Sprinter all offer different options to meet the varied needs of customers.
However, to maximise efficiency and management of your fleet, it is important to use a fleet management solution such as WAY-Plan. With its powerful features and commitment to providing an exceptional user experience, WAY-Plan can help you manage your fleet efficiently and smoothly to achieve your long-term business goals.